AMETHYST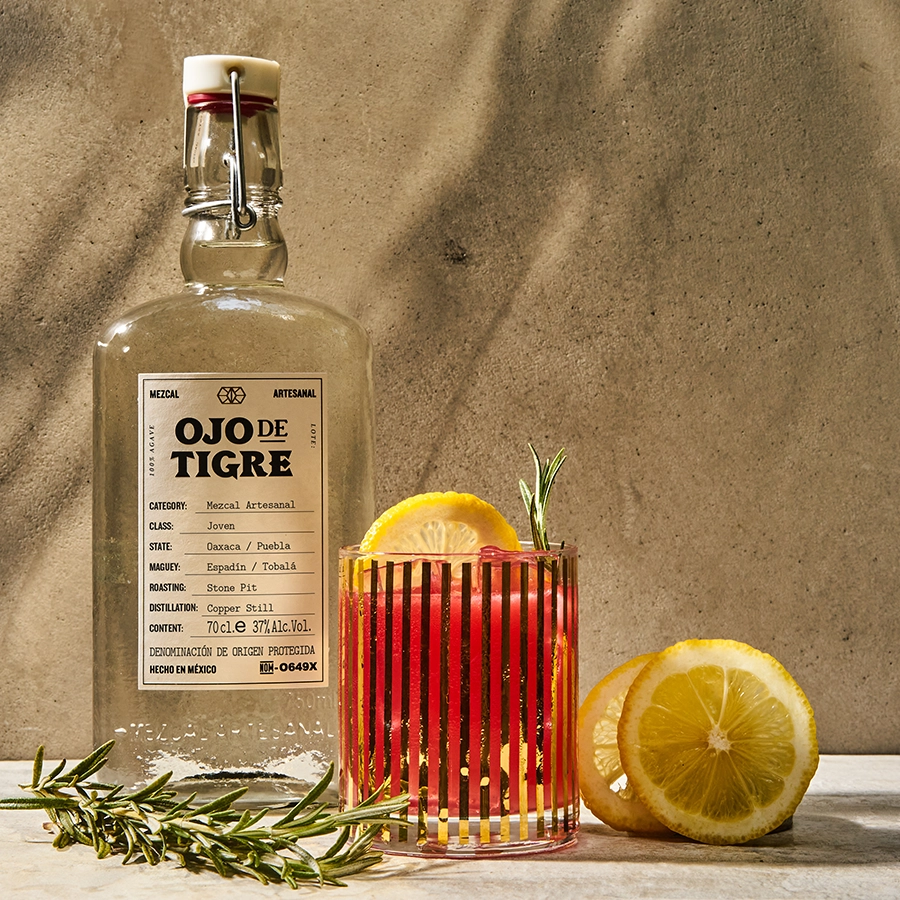 Note the melody of contrast in the Amethyst, balancing the herbaceousness of the Jamaica flower with the Audacity of ginger.
INGREDIENTS
1.5 oz
0.5 oz
15 ml
0.75 oz
2 oz
Ojo de Tigre Mezcal
Lime Juice
Concentrado de Jamaica
Hibiscus Syrup
Ginger Beer or Ale
HOW TO MAKE IT
Add the lemon juice, hibiscus syrup and mezcal in a shaker and shake vigorously. Serve over ice then top with ginger beer. Mix lightly and decorate with lemon wedges and spring of rosemary.