PINK TIGER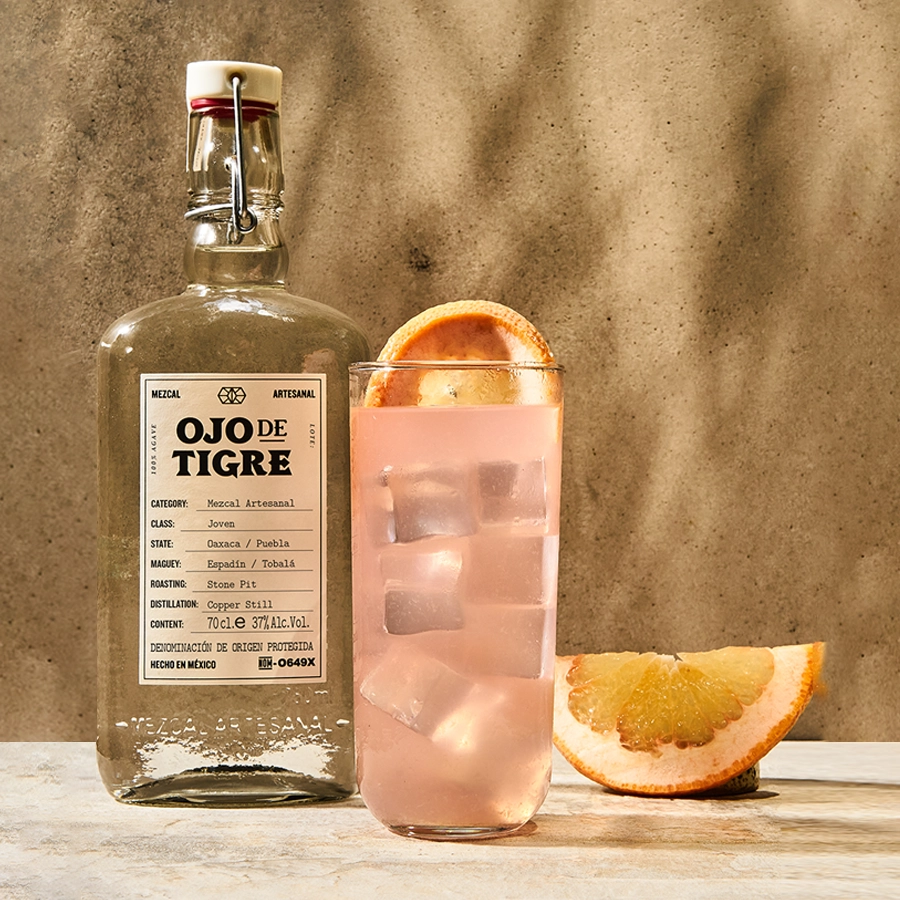 Dazzle your friends by making a bubbly brunch cocktail where the citrus and fruity notes of Ojo de Tigre Mezcal express festively.
INGREDIENTS
1.5 oz
0.5 oz
4 oz
Glass
Garnish
Ojo de Tigre Mezcal
Lime Juice
Pink Grapefruit Soda
Highball
Lime Wheel
HOW TO MAKE IT
Build all ingredients over ice in a highball glass and stir to mix. Garnish with a grapefruit slice or lime wheel.